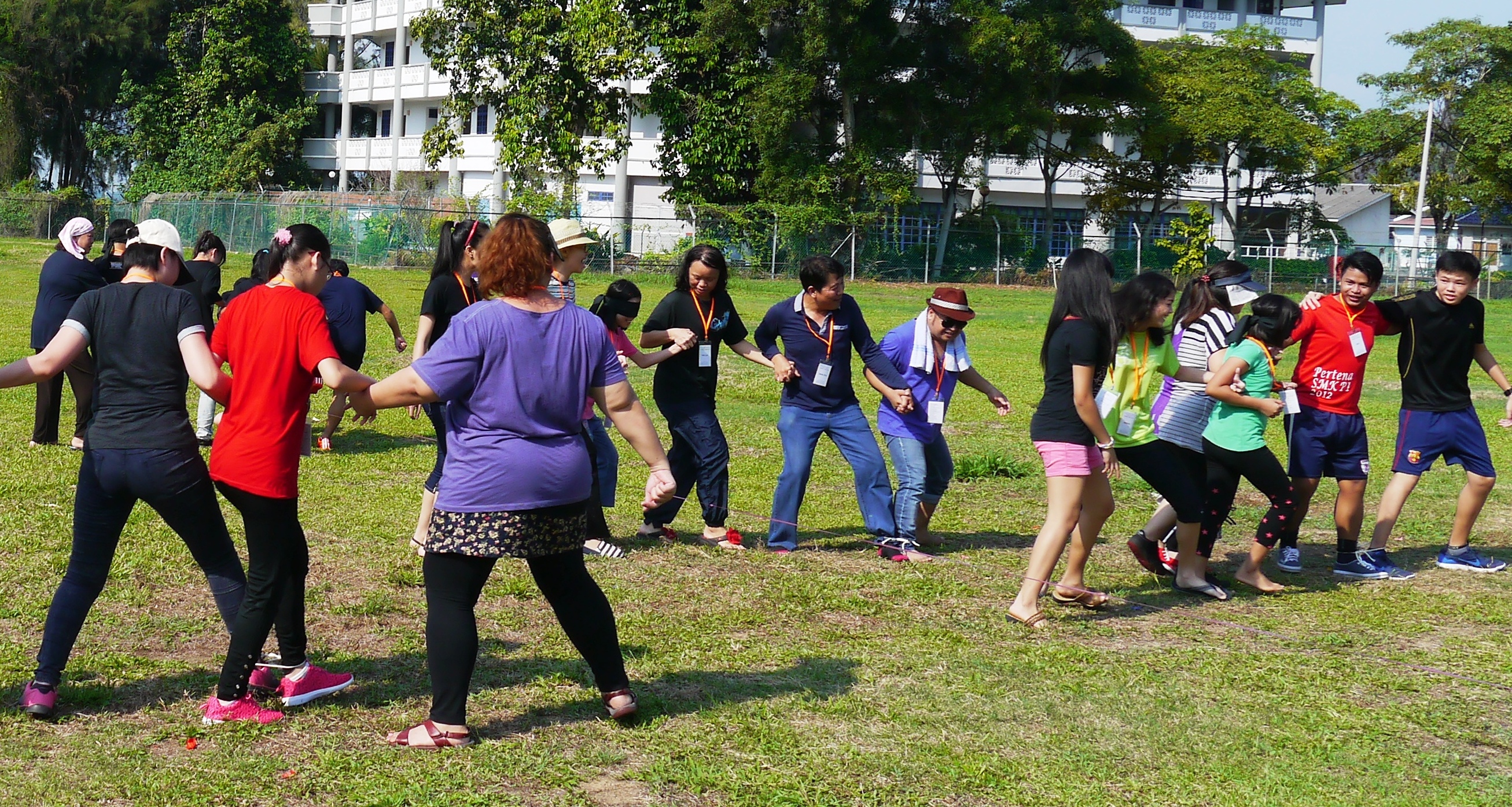 Church Camp in Port Dickson with members of the Bahasa Malaysia, Chinese and English Language clusters.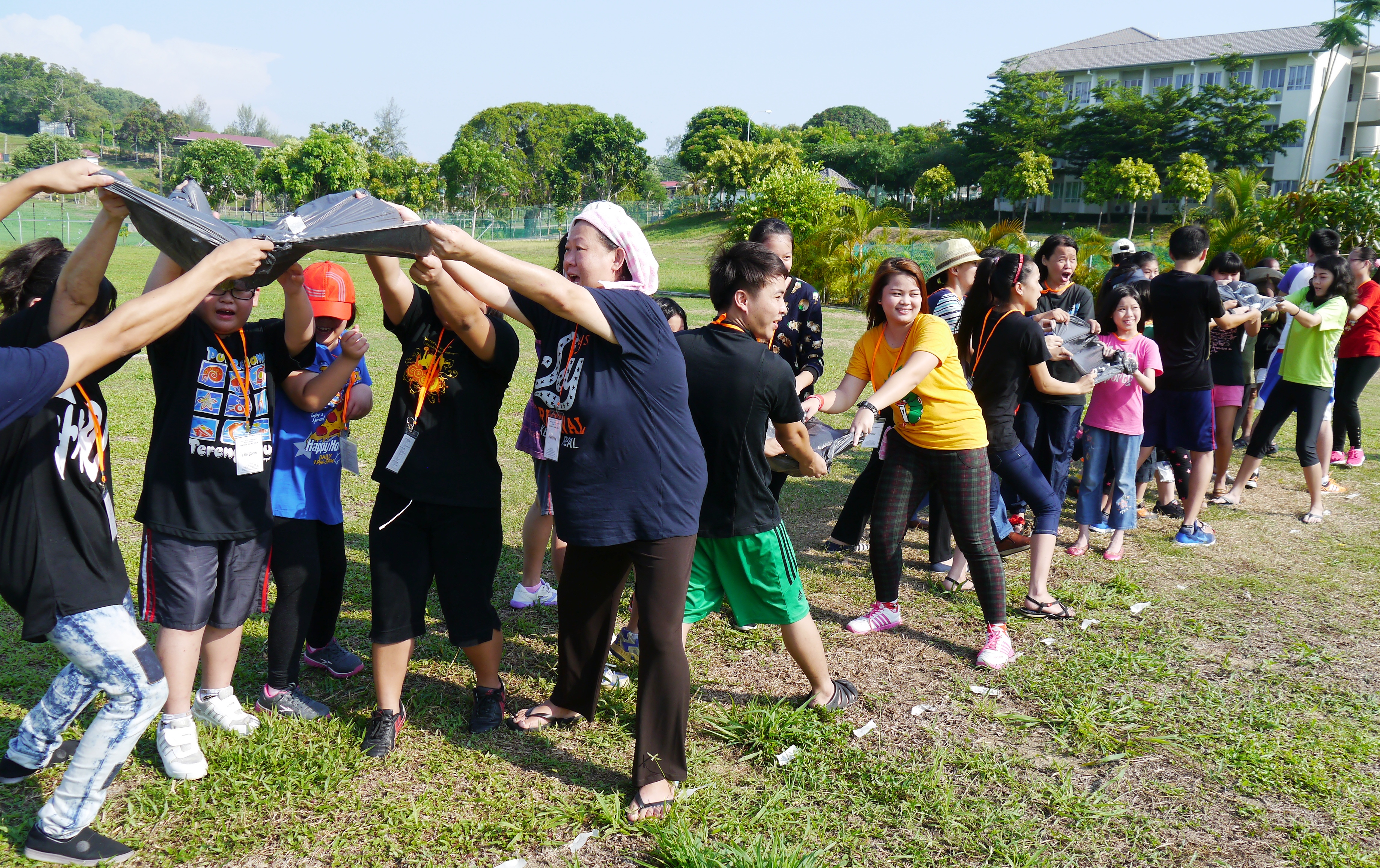 Catching water filled balloons.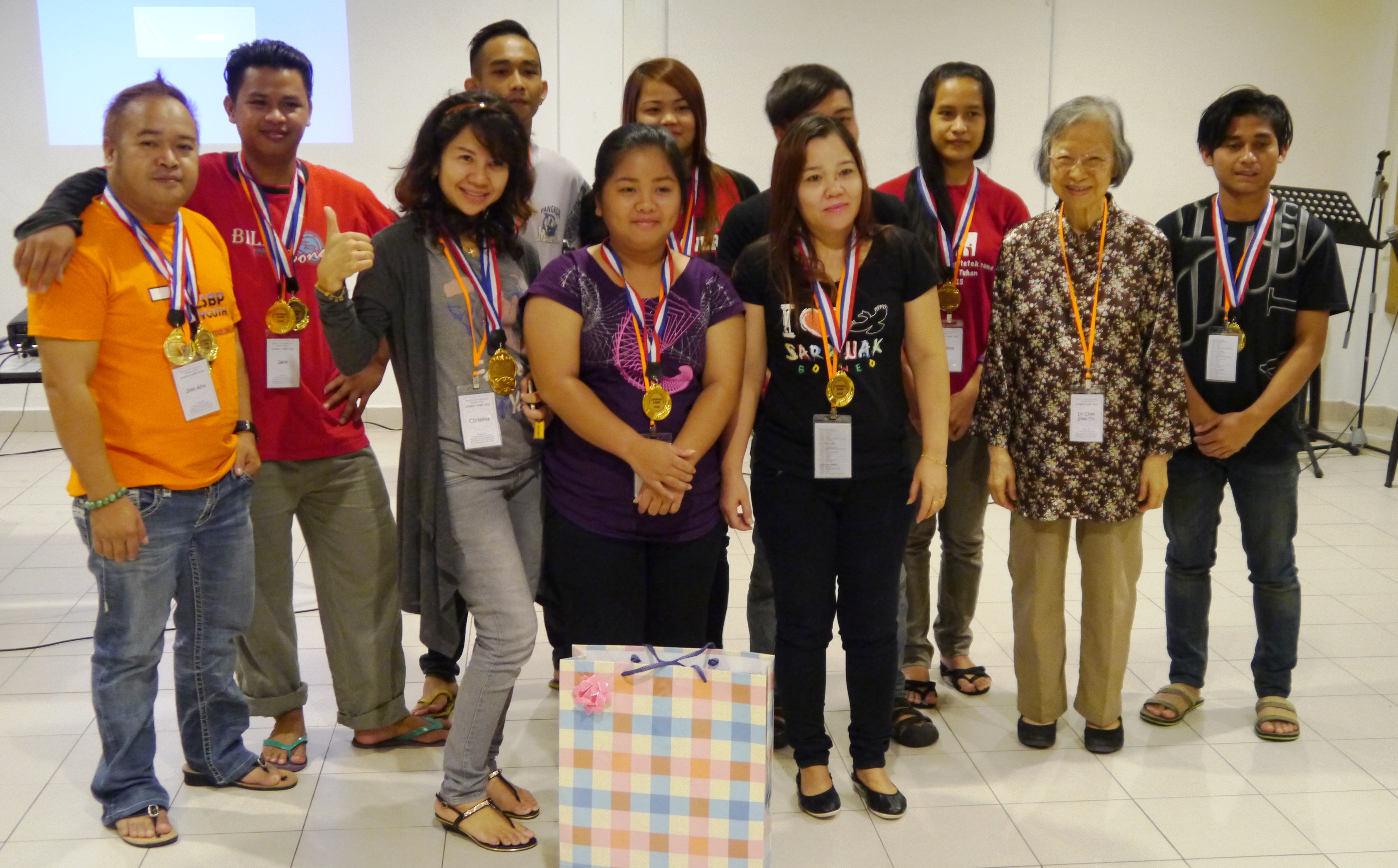 One of the many prize winning groups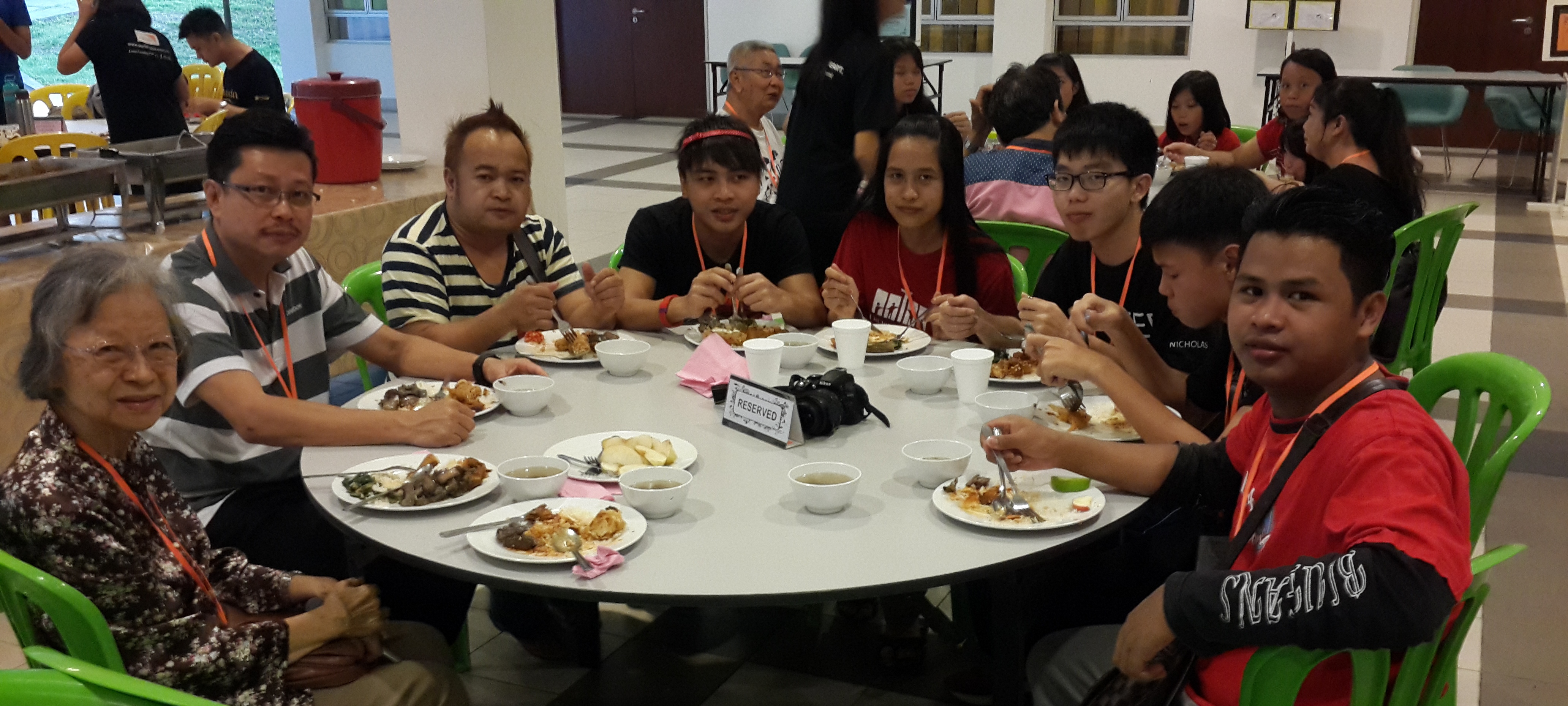 Fellowship at meal times with a members of the various language clusters.
CHURCH CAMP
1 Corinthians 12:12 For just as the body is one and has many members, and all the members of the body, though many, are one body, so it is with Christ.
Romans 12:10 Love one another with brotherly affection. Outdo one another in showing honour.