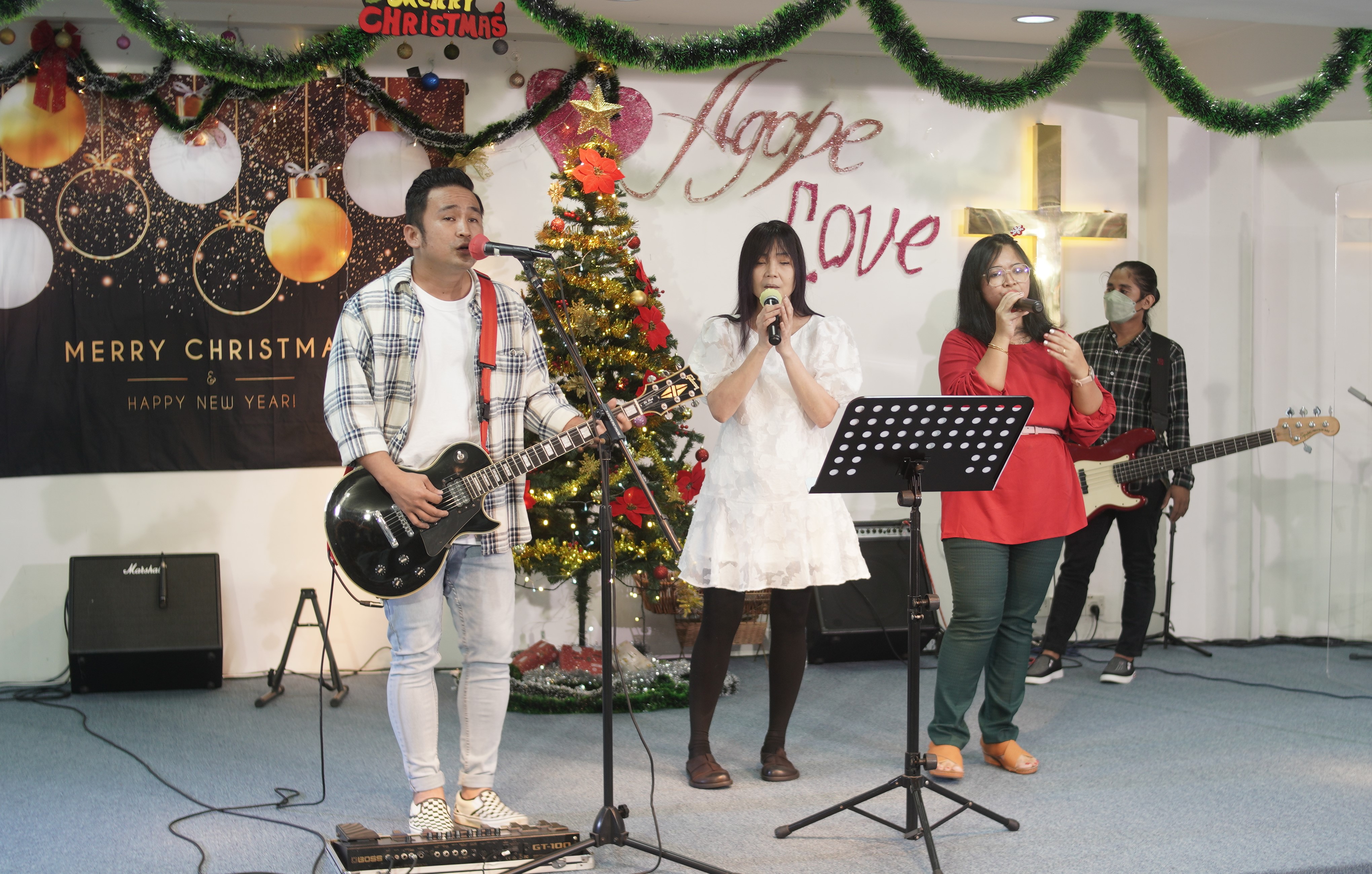 Christmas carols in three languages led by Pastor Sammie Mok.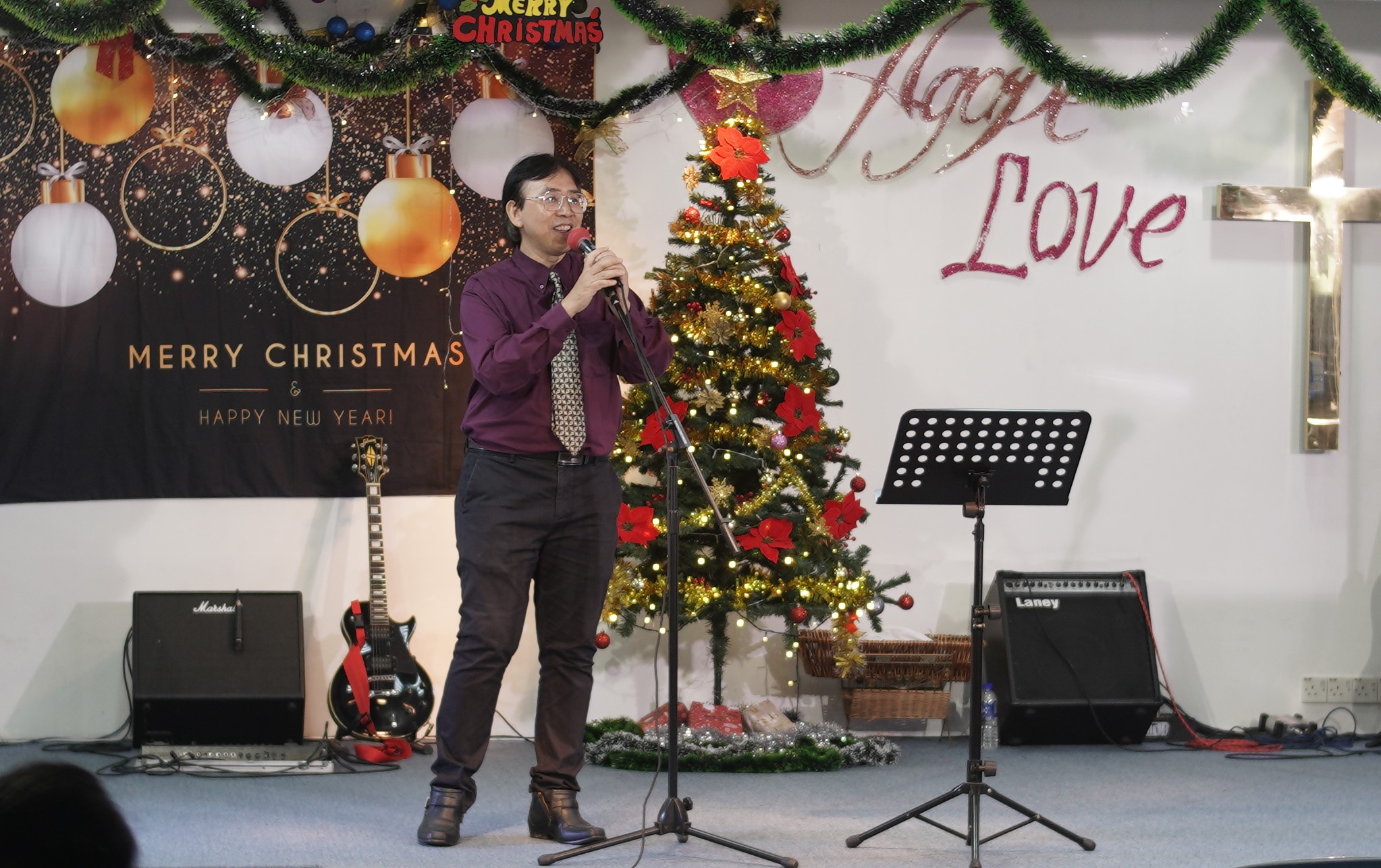 Jason Loot, organiser of the Christmas celebration, welcomes all our guests to the Service.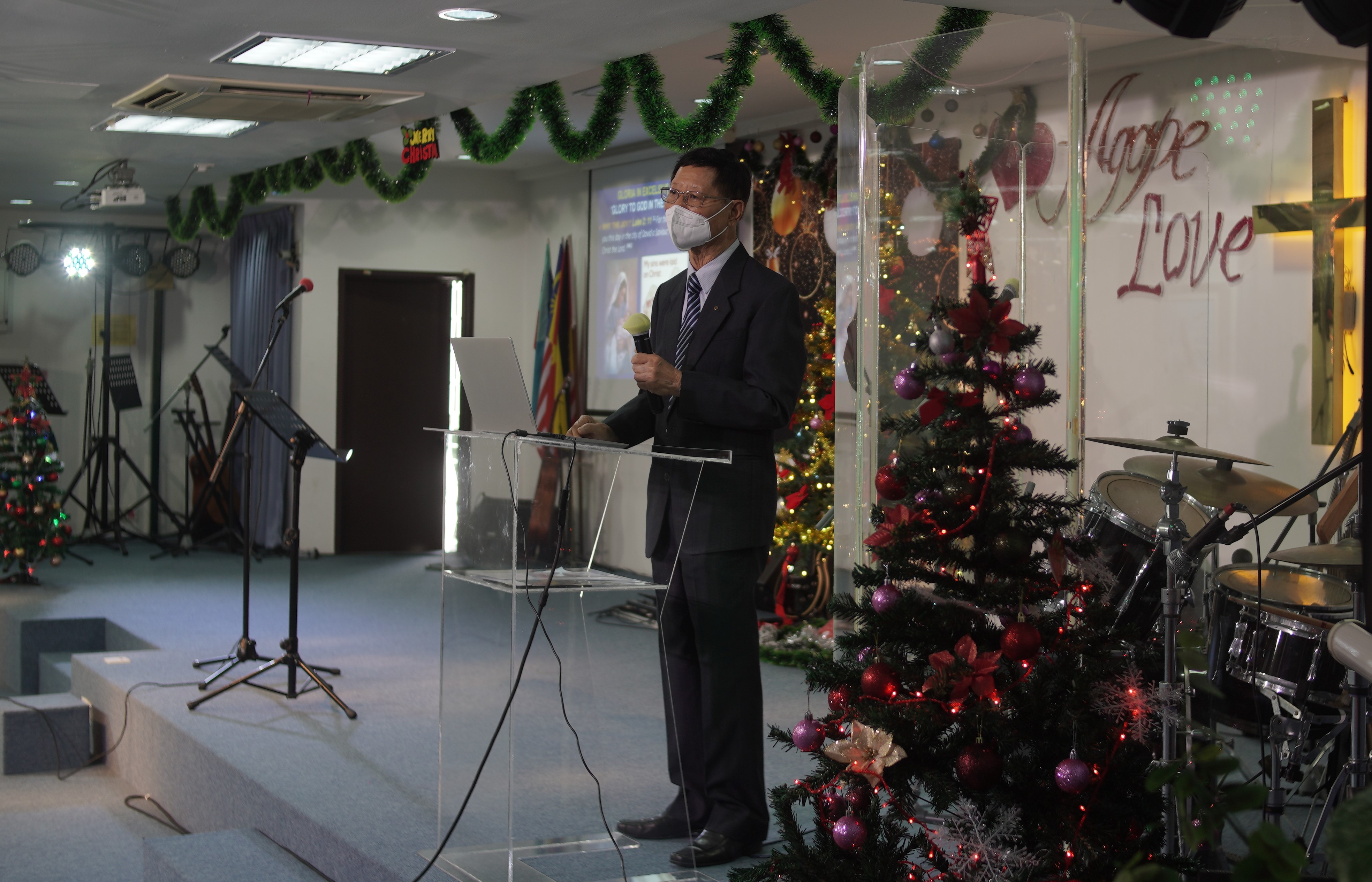 Dr Paul Chen, Senior Pastor, delivers the message on the Joy of Christmas.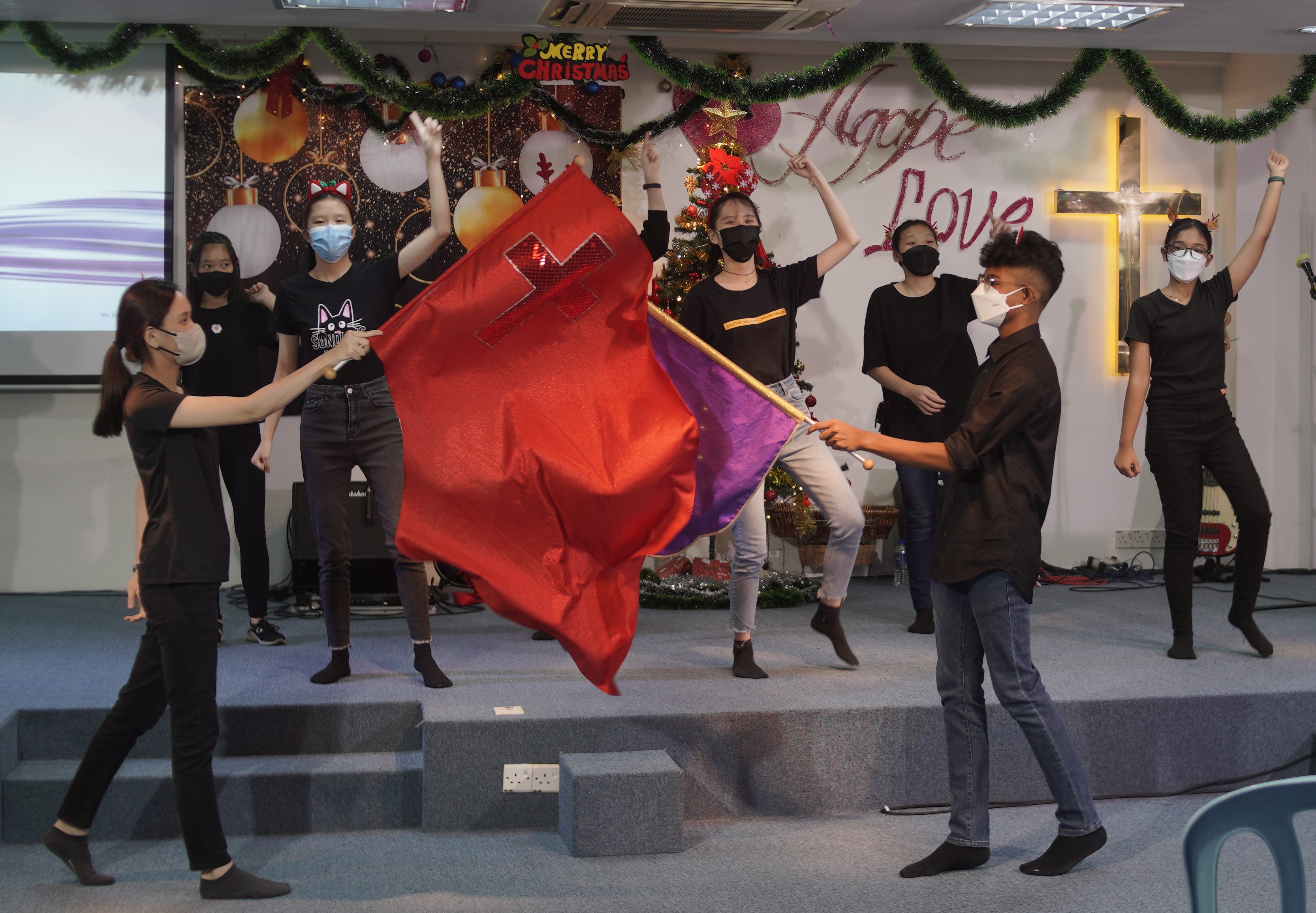 The youth led, by the Youth Pastor Sueanne Tan, present their dance of joy.

The Chinese language cluster sing a Chinese Christmas song.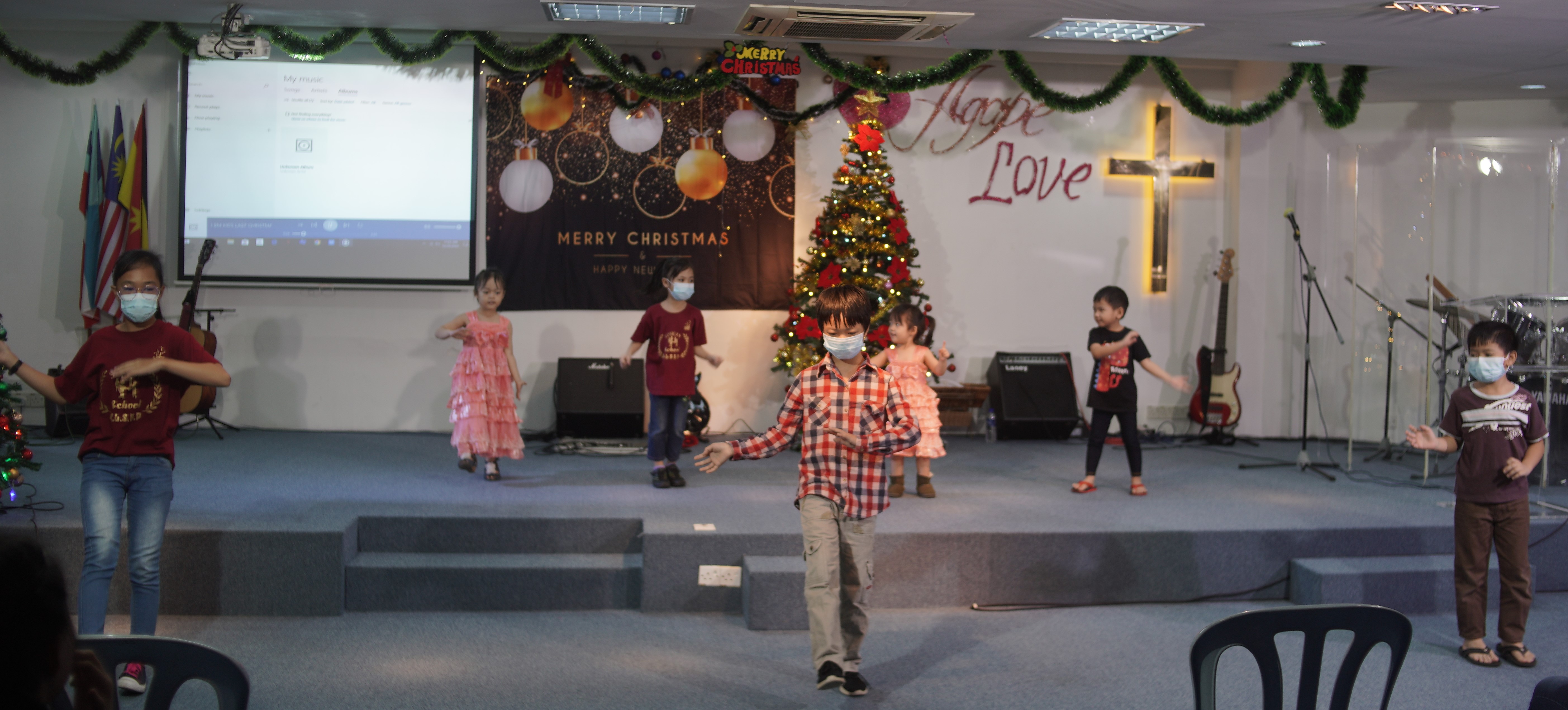 The Bahasa Malaysia Sunday School children dance and sing in joy.

Bahasa Malaysia Youth present a Christmas song in Bahasa Malaysia.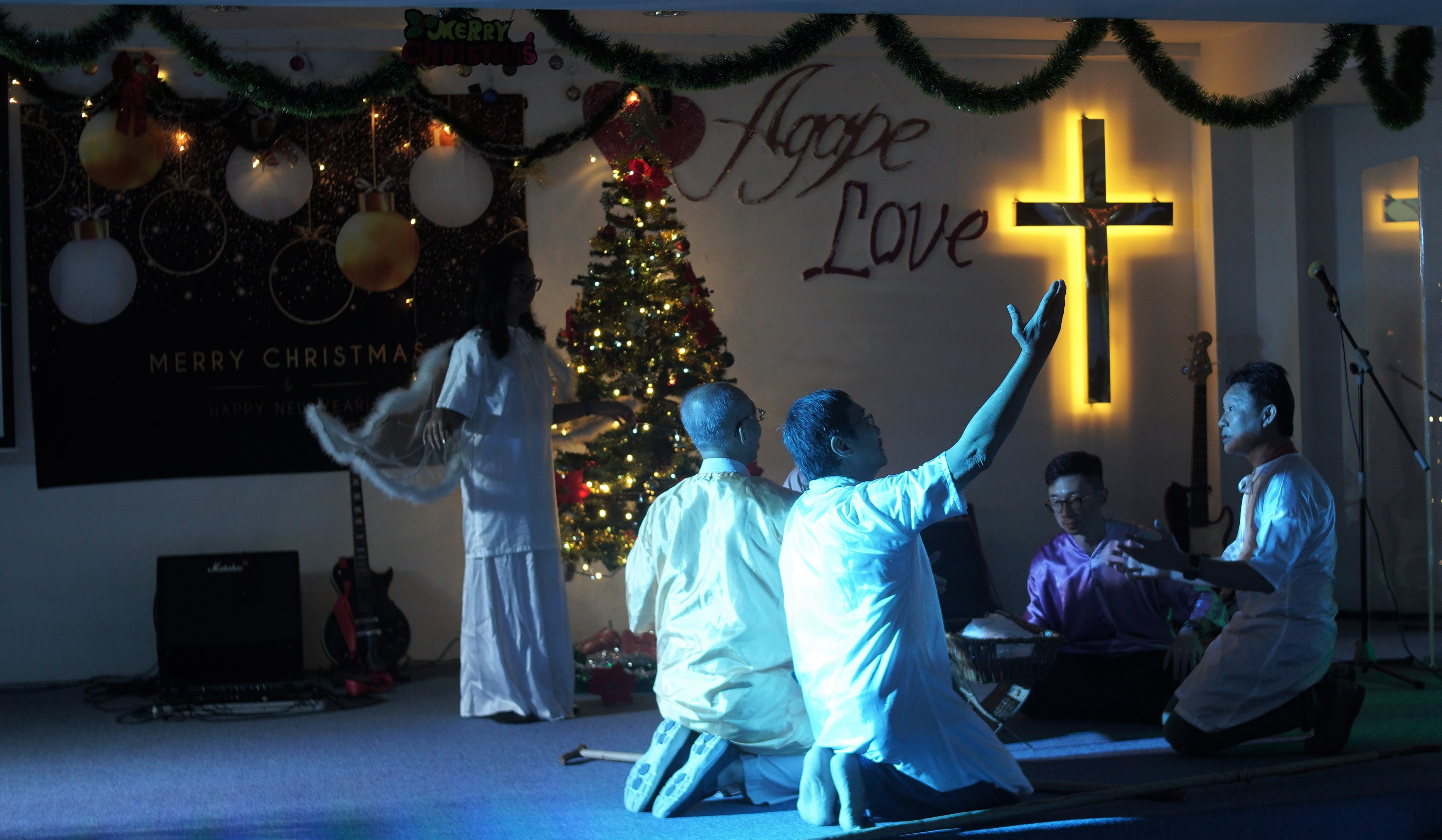 Nativity play of the birth of Jesus Christ with an angel announcing ""Do not be afraid, for behold, I bring you good tidings of great joy which will be to all people". The shepherds who heard the Good News, glorified God as they visited the new born Saviour.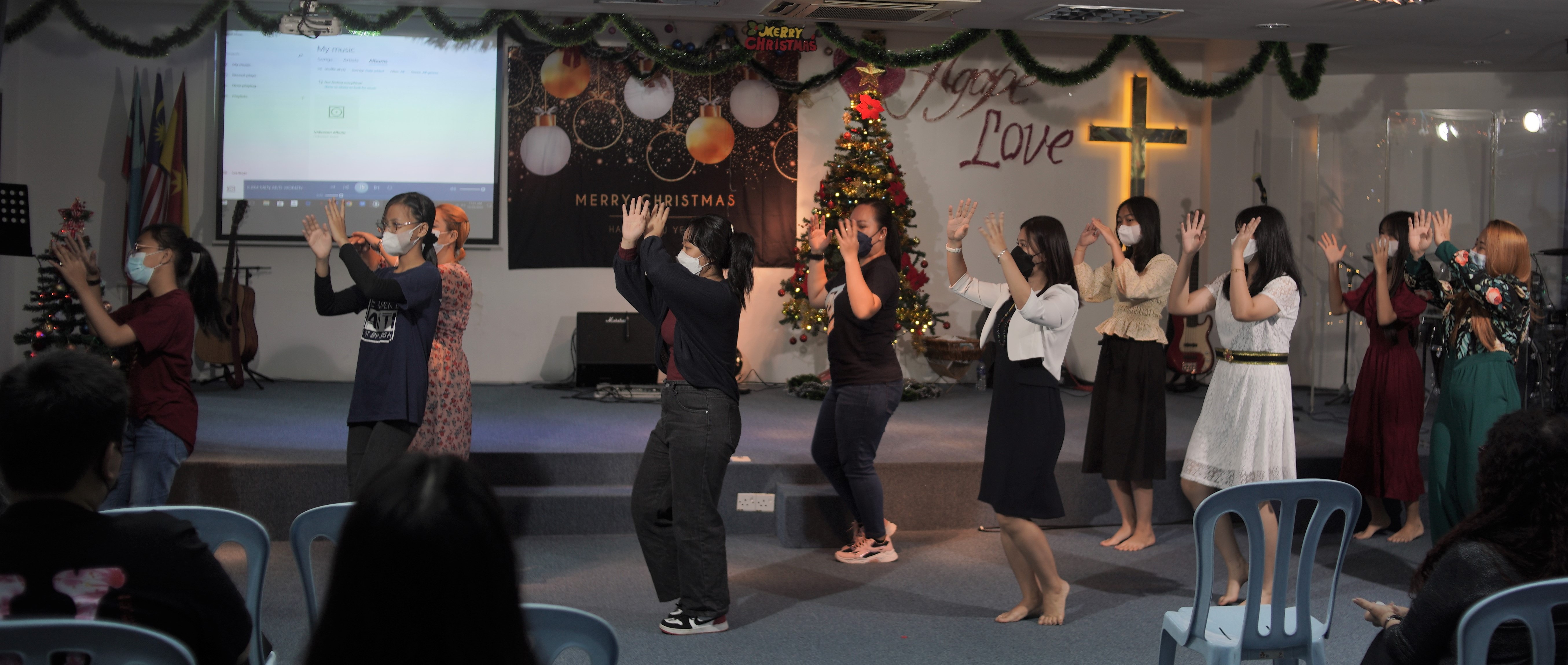 Bahasa women & youth dance to a Chrstian song in their indigenous language.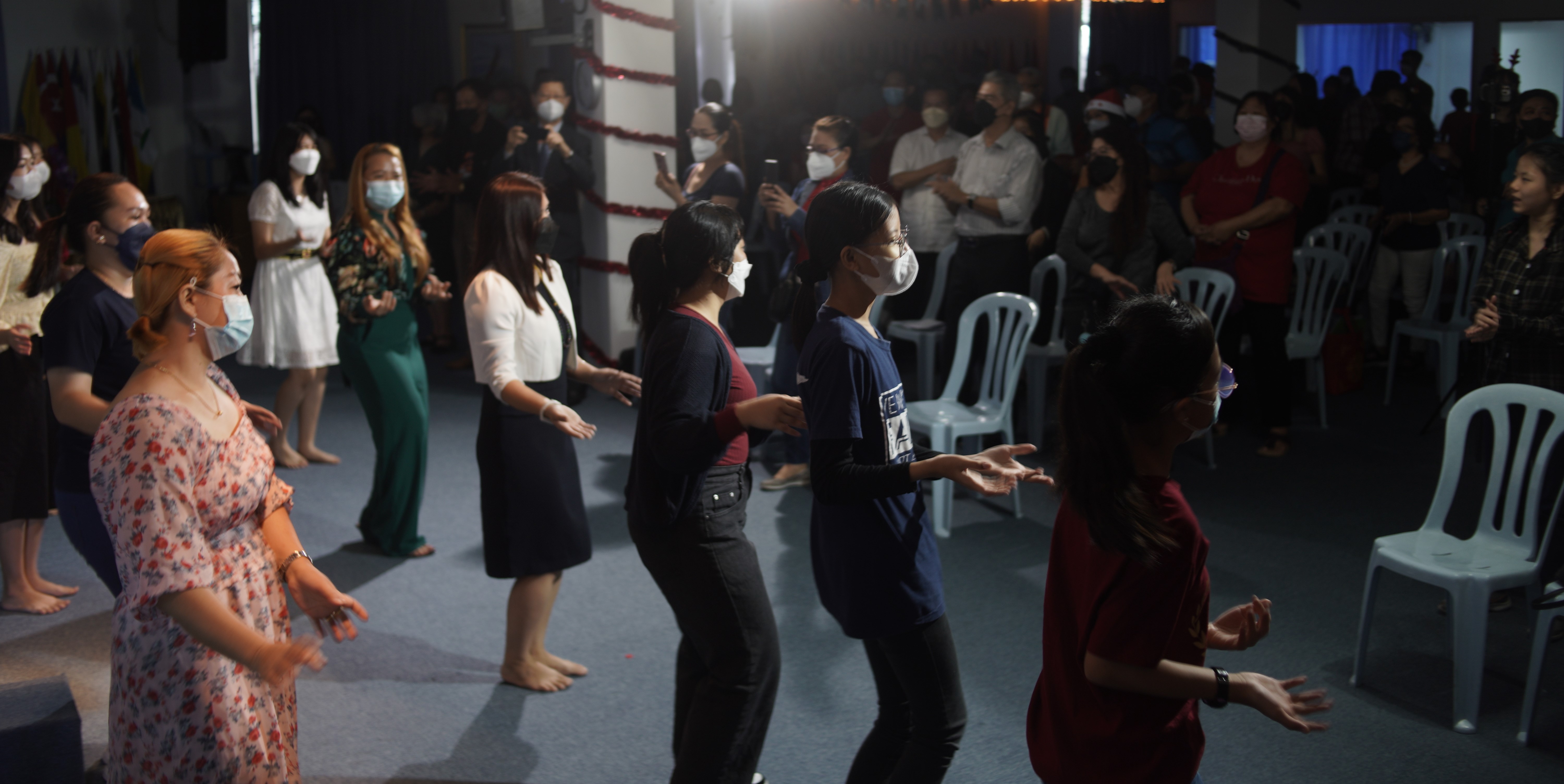 Final song and dance "Feliz Navidad" with the whole church joining In the dance of joy.