Matthew 28:19 "Go therefore and make disciples of all the nations, baptizing them in the name of the Father and of the Son and the Holy Spirit." Our aim is to develop devoted disciples of Jesus who are Biblically literate , who place God above all things . are restored and characterized by love and bear fruits of character, soul winning and spiritual multiplication.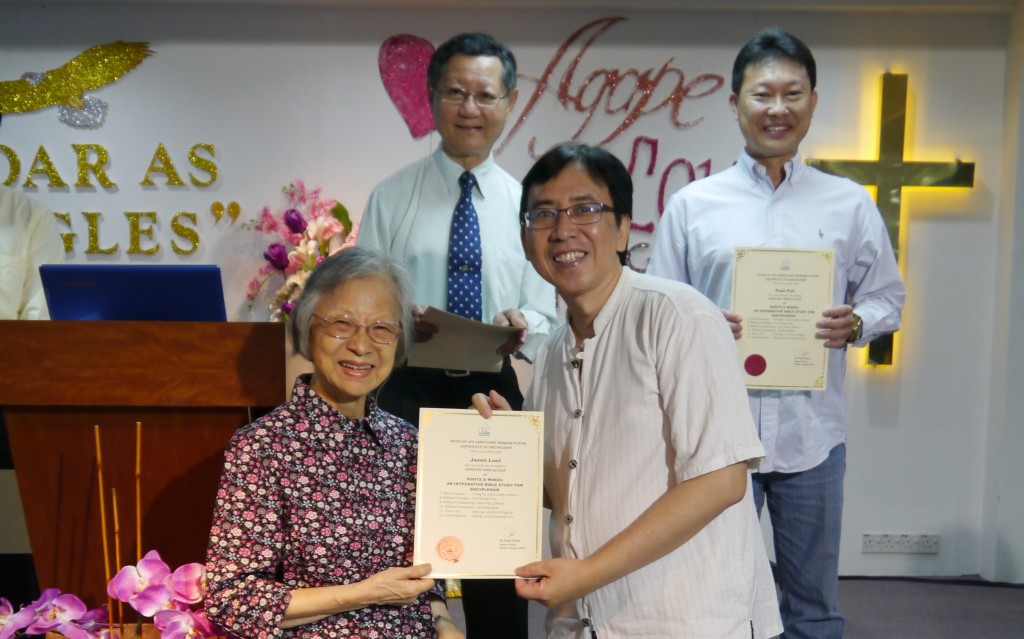 Jason Loot and Paul Poh ,receiving Certificates upon successful completion of Discipleship Course
2 Timothy 2:1-2 You therefore, my son, be strong in the grace that is in Christ Jesus. 2 And the things that you have heard from me among many witnesses, commit these to faithful men who will be able to teach others also.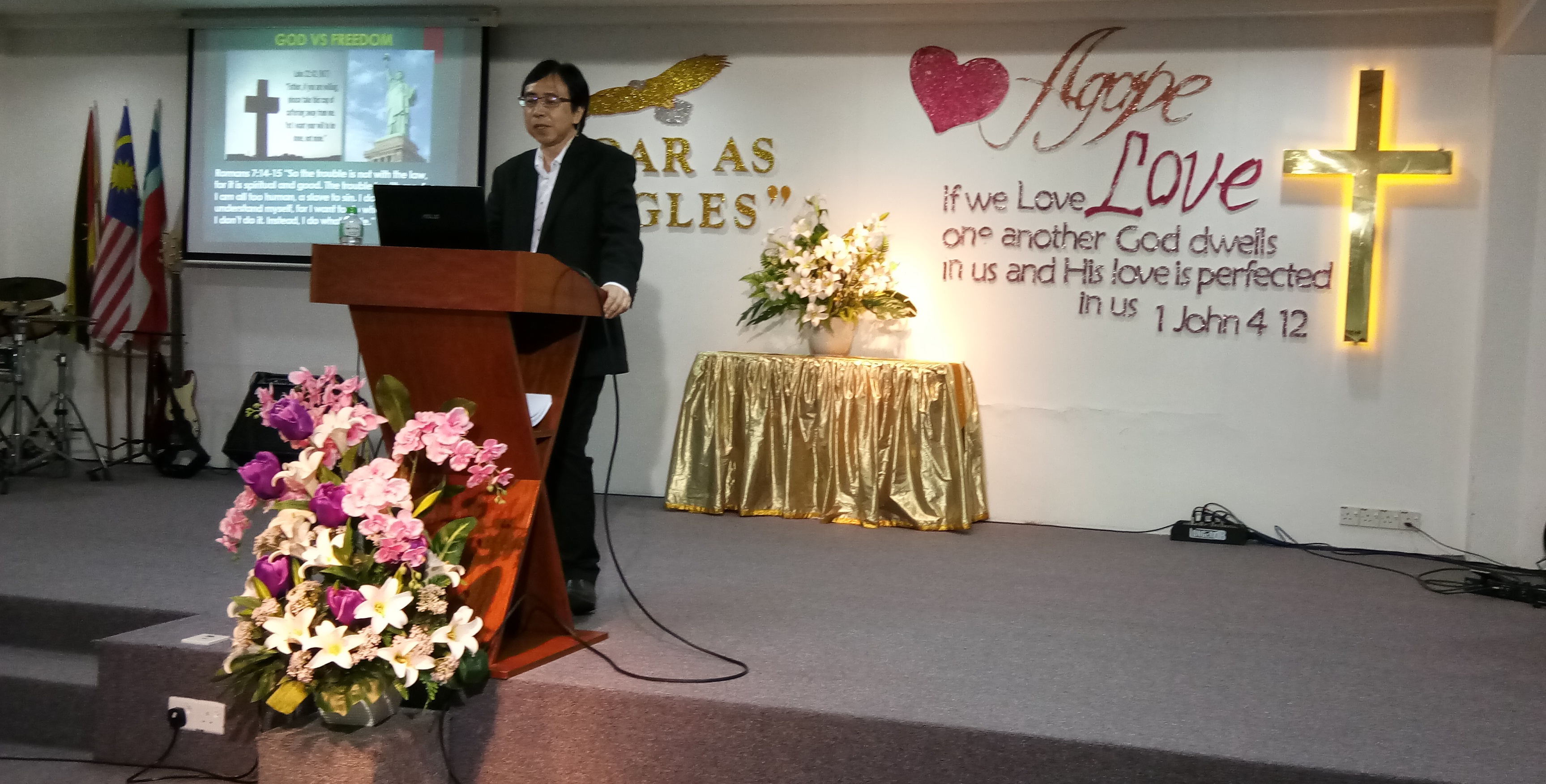 Testimony
Before coming to the River of Life Sanctuary, I was a man looking to become wealthy and enjoy life. Despite working hard constantly and pulling my wits and tricks to secure my objectives of success; not much was accomplished. My discontentment and constant struggling with financial issues had disrupted the harmony of my household and cast grave uncertainties in my future.
I thank God that my wife and I finally came to the River of Life Sanctuary to worship God and be able to join the discipleship class. For the first time after many years, I started to read the Bible again and the lively class discussions and sharing of testimonies by brothers and sisters deepened my knowledge and understanding of the Bible. It has also revealed to me my identity as a child of God and my destiny and purpose in life.
Despite I have not achieved the target to complete reading the Bible in one year as part of our assignment; reading the Bible, praying and giving thanks to God has become my regular activity first thing after washing up in the morning. Staying up late into the night, reading Bible commentaries and answering questions in the Bible studies is tiring but a joyous blessing to the soul as we know that God will reward us by revealing His grace and love for us through His words.
Discipleship class has taught and guided me to trust and obey the Lord; and by doing so, it has changed and transformed my life. Peace has entered my life and my desire for worldly materialism has diminished. I am no longer living a fearful and worrying life.
Having come to know God so much through the Discipleship class, I am ready to practice the works of the Father to share His love to everyone who has the ear and heart for Him.
Jason Loot